All the 3G dongles sold by the mobile operators in Laos are locked.
Unlocking your dongle can be very easy and allow you to use any operator SIM card.
There are different methods to unlock your usb dongle depending on the model (ZTE, Huawei...).
If you want to have a try, you just need the dongle IMEI number and the relevant key generator.
Then, insert a SIM from a different operator in your dongle and wait to be prompted for the unlock code.
The codes can be found for free by different methods as detailed below:
Online Unlock Code generator:
On this website, you can unlock for free in a few seconds your Unitel ZTE MF190 (some other models as well):
If the above generator does not work for you, try this one, it will unlock most of the dongles in the market:
This unlocker is specific to Huawei USB dongles.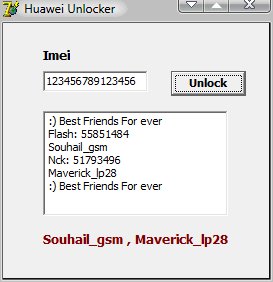 Download Huawei Unlocker:
MediaFire | RapidShare (196 KB)
With this software
, you will unlock your ETL 3G Dongle easily.
To use this software, you must buy credits online. Hopefully, there is a cracked version of DC Unlocker called DC Crap.
Download DC Crap